Really packed week, so let's start right away.
---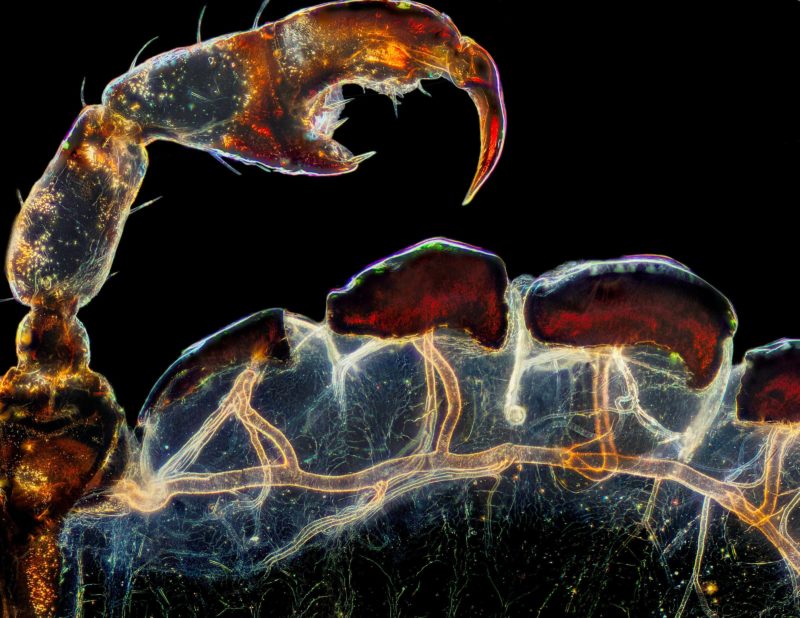 Enhance!
Another year, another amazing contest of scientific photography. I particularly liked the third place, though all the images are really impressive.
2021 PHOTOMICROGRAPHY COMPETITION, on nikonsmallworld
---
Nintendo being Nintendo
Honestly, I thought that after 4 years they were not going to add bluetooth support for headphones, even though everyone knew that it was a trivial thing to do. Anyway, better late than never, I guess.
---
La Liga goes crypto
And jumps aboard the hype train of NFTs. Apparently, you will be able to burn waste energy buying digital stickers of Hazard soon.
---
Kratos is back!
And the game really looks amazing. Can't wait to get a ps5 (maybe in 2022? let's cross fingers for production ramping up…).
---
The Facebook files
This week, the Wall Street Journal published a series of articles with a lot of insights of how Facebook operates, and why it has become a problem. Manipulating elections, spreading fake news, and shaming the bodies of minors are just a few examples of the stuff that happens behind the curtain in Zuckerberg company. Personally it's been around 5 years I do not use Facebook (I left after several data breaches and privacy scandals), I've never been a fan of Instagram, and I left Whatsapp around one year ago (again, I did not want Facebook having any data on me).
Something I read on Techcrunch that really resonated was the argument that maybe Facebook (or big tech companies in general) is the tobacco company of our era. Will we see its negative effects for generations to come? It is clear that social networks have shaped the world we live in, and while they have brought cool stuff, I am not sure at all that these technologies are worth the negative effects we are experiencing every day. Is it really necessary that we see how other people drink a beer on Instagram? Are we really better informed about the world while browsing Twitter? What do you really learn while watching 30-second videos on TikTok?
---
Bezosism my ass
It seems like there is no way of living through a week without reading negative stuff from these billionaires. A lot of good information on the piece from Wall Street Journal about how Bezos has stablished a new standard on managing your workers, achieving incredible performance (and of course, benefits). While I had read a lot of news talking about algorithms measuring the performance of workers and taking decisions on hiring/firing, I never realised about the fact that your performance is compared against the average of your peers. If you do better than average, you are fine. If your performance decreases (maybe you just had a child and are not sleeping well, maybe you have injuries because your job is shit and doing the same task for 9 hours straight should be illegal), you might lose your job in a couple of weeks. It was shocking to see that some workers really needed to dope themselves to save their jobs, which lead to everyone trying to improve their performance in an impossible loop for efficiency.
I could not stop thinking about professional cycling, where everyone seems to be so doped that many regular cyclists need to resort to illegal actions just to compete with the elite.
[…] The overall rate at which workers must complete a task in an Amazon warehouse, whether it's putting items on shelves, taking them off, or putting them in boxes, is calculated based on the aggregate performance of everyone doing that task in a given facility, says an Amazon spokeswoman. This floating rate, Amazon argues, shows that none of its employees is being pushed beyond what's reasonable, because that rate is something like an average of what everyone in a warehouse is already doing.[…]
[…] "If there are people who cut corners, if there are people who take tons of coffee and tons of energy drinks to go faster, that raises the cumulative rate," says Mr. Hamilton. "Meaning, if you want to keep up with the average, then you have to cut corners and drink coffee and energy drinks at every break."[…]
[…] A worker using the Kiva system in its early incarnations would typically triple their output, say from an average of 100 picks an hour to 300, says Mr. Mountz. But it wasn't as if the Kiva-using companies then reduced all their warehouse employees' hours to a third of what they once were while paying them the same wage. Instead, Staples and Walgreens, both early customers of Kiva, used their workers' increased productivity to increase the output capacity of their warehouses; store and ship a wider range of products; shorten the amount of time required to fulfill an order, and ultimately either lower the cost of their services, increase their profits, or both. All reasons Amazon, a customer of Kiva, decided to acquire it[…]
Anyway, another mark in the legacy of Bezos, I guess.
---
And that's it for the week. Stay safe!