One less week to end the year and, as always, it seems that these last weeks before holidays get more and more packed. So much stuff to do and so little time… anyway, on the brief periods of calm, I've been reading a lot of cool stuff. Let's start:
---
Rotten Apple?
A couple of weeks ago I read Darren Byler's In the Camps: China's High-Tech Penal Colony. It was a very interesting book describing how China treats minorities, and how the Communist Party has stablished concentration camps, forced labour, and committed massive human right violations over the Huygurs, Hui, and Kazakhs (more than one million people has already disappeared) in the region of Xinjiang.
To my surprise, this week we heard from the news on a secret deal between Tim Cook's Apple and China, which, in exchange of some investment, assured the business from the company in the country. This is quite relevant, as China's market has been a big piece of the earnings of Apple during the past years.
I also found another report from earlier this year talking about how some of Apple's suppliers in China were accused of using forced labor from Xinjiang. I guess it is quite easy to connect the dots here, folks.
As a bonus ball, you can take a look at how the company is re-interpreting their own privacy claims. As I stated before, the only thing that matters is your money.
---
Nature's images of the month
I love otters. Nothing more to say, to be honest. Go enjoy some cool pictures!
---
The power of FPGAs
Really nice piece on the use of FPGAs on research. They are extremely useful, but I can tell from experience that coding them can be a pain in the ass. However, things seem to be rapidly changing and it is getting easier and easier to use them. Moreover, they offer lots of new possibilities that seemed impossible only a few years ago, with a really affordable prize tag.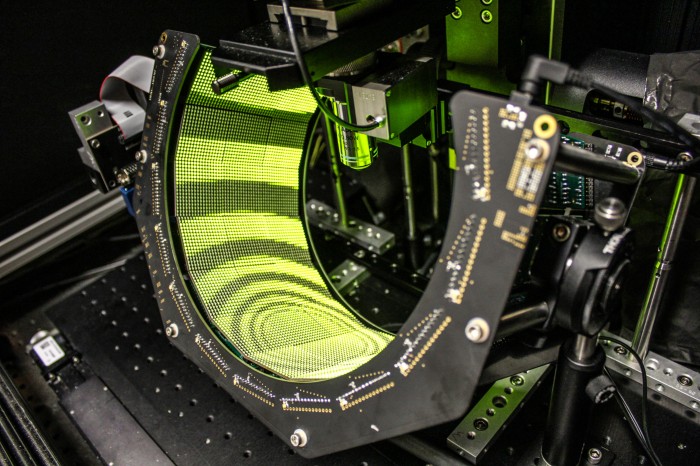 ---
"go forth, be mad, be utterly proud of who you are — whatever you are — and for God's sake, try everything."
I love Stephen Fry. In this case he is answering a question on how to face prejudices, which might not be a very big problem for a white heterosexual guy, but I still think he makes lots of cool points, and the speech is worth hearing.
---
The story of the first smartphone
Really cool short documentary on the development of the first «smartphone». Oh boy, that cartridge add-on was sick as hell. I really miss tech designs from the 90's.
---
Drops drops and more drops
A couple weeks ago I brought up some news on how videogame companies where trying to implement NFT tech on their games, with the only purpose of scamming players and increasing their benefits even more. Of course, Ubisoft has been the first one announcing this kind of implementation (honestly, I was betting on Electronic Arts to be the first, but Ubi was a close second on my list). As a PR strategy, they are claiming to be quite green/low-emission, which seems kinda irrelevant to me because it would be even greener to do cosmetics as everyone does nowadays: without using the blockchain. I guess they are going to exploit this as a subterfuge to bypass loot-box bad press (finally, after years of fighting, they are starting to be regulated as gambling in many countries). Greed has no end.
---
And that's it for the week. Stay safe!
Featured image from: Chee Kee Teo / Comedy Wildlife Photo Awards 2021